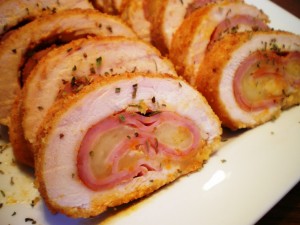 [dropcap]I[/dropcap]f you've ever watched the professionals on the Food Network cook, you'll notice just how fast and efficient the use of their knives and equipment is. This all didn't happen by chance. The foundations of proper knife use, care, and the safety that comes with it are paramount if you want to be a successful cook. This website is designed to show you what you've been missing, and help you along the way towards achieving a high skill in cooking.
The most important thing to remember when it comes to cooking is that while we may show you one way to do things, there are many different methods that you might come across. Not all methods are good, some have their benefits and their drawbacks. It's up to you to find what technique suits your needs.
By learning the fundamental principles of cooking, you will be in a position of strength to determine what is bad form and what is just a different method. Once understood, you'll be free to experiment with the wide range of options available.
All subjects that TheCulinaryCook.com touches on have been taught by master chefs and post-secondary culinary schools around the world and are tried, tested and true. While you may not get the hands-on experience that comes with a full-time enrollment in a program, you will understand the basics and secrets to becoming a great cook.
Much of our advanced topics are only available with a subscription, and we highly recommend becoming a member as we continually add new content from industry professionals, interviews, recipes and more.
Continue to: