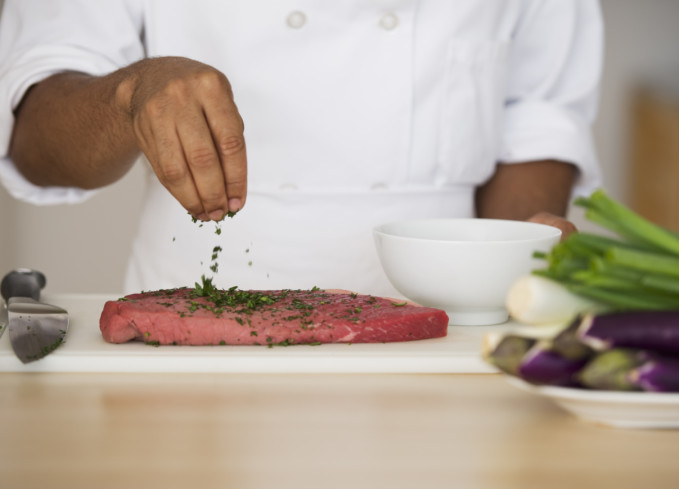 Learning To Cook Online
Are you looking for resources on how to cook online that will help you in your quest in the culinary arts? Maybe you are hoping to find some information on where to begin your culinary journey.
Whichever path you end up taking, The Culinary Cook is always here to help you achieve your goals. If you are interested in learning more about some recommendations from the professional cooks here, please head on over to the Resources page to get started and be sure to keep engaged with our ever-expanding line of culinary insight by signing up for our newsletter.
Online Cooking Classes
Take them at your own pace. Learning to cook online does not have to be a chore. That is why we have partnered with Udemy, the leading online learning resource. Udemy is a site that I trust and one that I have used myself in the past on various subjects. It allows the user to learn at his or her own pace, and gives your lifetime access to the classes that you purchase.
Not only will you find classes for cooking online, but virtually every other subject matter is covered as well. As good as Udemy is at requiring top quality content, we always advise that you check reviews that others have had on their courses to ensure that you are buying a top grade experience
---
Masterclass
This exclusive opportunity to learn alongside Gordon Ramsay is one that every aspiring cook or chef needs to take. I owe a lot of my passion and knowledge from his cookbooks (Which we have listed below) and TV shows. I know Gordon would never put his name on something that was not the highest of quality. Our partner gave us a sneak peak and boy is it exciting. $90 bucks for the course. Pre-enrollment is happening right now and the class starts early 2017, so go sign up now.
Udemy
---
Professional Formal Training
The culinary arts is a discipline that requires hands-on learning. It is a trade that is learned slowly and the skills you learn are built over time. The content on The Culinary Cook helps people learn how to cook online, but still requires that you take that knowledge into the kitchen and get practicing.
A lot can be said about the path of formal training. During my time as a professional cook I typically saw two types of cooks in the kitchen: The 5 year veteran still making fundamental mistakes, and the formally trained culinary arts student who thinks he knows everything. Of course, these two dynamics tend to blend together after about 15 years. But the culinary arts students learn fundamentals that are served lifelong.
Culinary arts programs are offered at almost every community college. Generally most of the content tends to be very similar due to course load being set by the governing trades body.
Choosing to Attend a Culinary Arts Program
If you've decided on going down the formal route, congratulations! You are in for an amazing experience. If your love for cooking has brought you here, then honing it through formal training is the best way to get the most out of your passion. Everything you see here on The Culinary Cook is based from formal culinary arts training and everything you find will be taught in a culinary arts program.
Meet the Head Chef
When you're attempting to check out a local culinary arts programs, be sure to meet the Head Chef. A good culinary arts school has many different chefs with certain strengths.
Ask the chef where he trained, where he had worked before.
Speak to Some Alumni
Facebook is a great resource for this. See if you can find any previous students and ask them about the program.
Prepare Yourself Mentally
Cooking is a stressful and demanding trade. It takes a certain type of personality to live in the chaos. Cooks work long hours and are not paid very well. It is rare to find yourself in a position to work at the best restaurants and when you do, it will own you day and night.
It is a rewarding occupation if you find yourself surrounded by like-minded professionals. It is wise to avoid the destructive side of the culinary industry.
Please follow and like us: