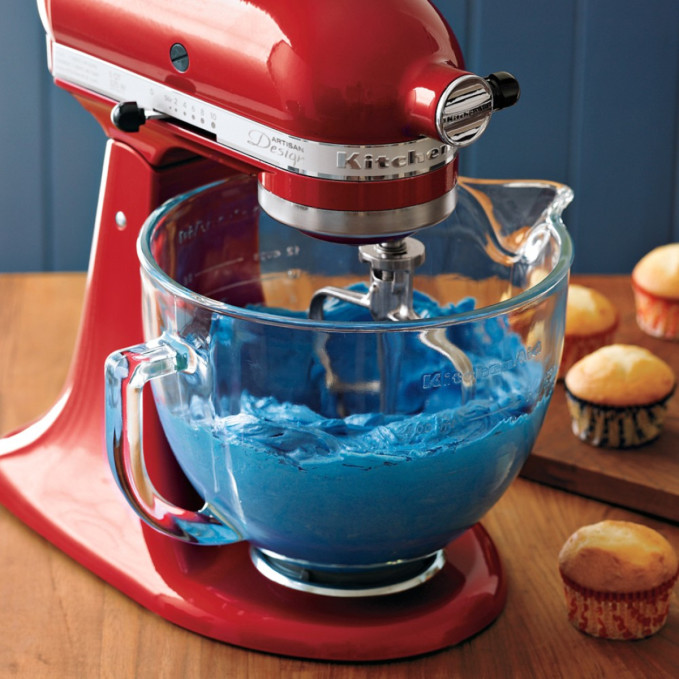 Choosing The Best Professional Stand Mixer
Stand mixers are one of the most invaluable tools you can have in your kitchen and owning one tends to increase your efficiency substantially. Choosing the right stand mixer is one thing, but choosing the right professional stand mixer will last generations. A professional stand mixer is a godsend and are vital to anyone who is serious about increasing their abilities in the kitchen. If you haven't purchased a professional stand mixer already, there is no better time then now to pick one up! Choosing the best professional stand mixer is tough but we'll show you our top picks.
There is a large variety of different types and prices of stand mixers around, however there are only a few that are worth your time. Be savvy with your purchase and use the tips we provide to help you make the right decision.
How To Choose The Best Professional Stand Mixer
Choosing the best professional stand mixture is not a matter of opinion. There is a ton of terrible products out there that are have plastic bowls and proprietary attachments. The purpose of this article is to take the guesswork out of choosing the right stand mixer for your home needs. What I've done is list my top choices, and the majority of them happen to be KitchenAid professional stand mixers. This is not by design; they are just the best that anyone has to offer in this particular consumer space. Take it for what it's worth, and be mightily impressed if you do get one of these bad boys because you've never baked until you've baked with one of these.
KitchenAid Classic Plus Series Stand Mixer – $245.99
This professional stand mixer is popular with the professionals who remember the good old days of KitchenAid when they were of all metal construction and sported an iconic design. The KitchenAid Classic Plus Series is a tried and true design with an excellent gear system that will hold up to the toughest of kneading. The main reason you should choose this professional stand mixer in particular is that it takes a lot of what made the old original so popular. Top notch design, metal construction internally and externally means that it will hold up to usage very well. Please don't go cheap. You'll break the damn thing the first time you decide you want to make a loaf of bread! Get something beefy, like the Classic!
All professional stand mixers will do the job adequately. What you are buying with this professional stand mixer is its ability to remain "on" for a longer period of time with less down time then a cheaper model. This unit will plow through yeast dough will ease and will have minimal gear slow down while doing so. All things you want in a quality unit.
3.5/5
KitchenAid KP26M1PSL Professional 600 Series 6-Quart Stand Mixer – $399.99
Now we are beginning to get into true-blue professional stand mixer's that a proper chef would not be embarrassed about having in his kitchen. This Professional Series unit holds has much more power and has a larger volume for mixing, making it perfect for the beginnings of production cooking. The attachments are of commercial quality and will last many years of heavy usage. The lift stand provides easy access in order to scrape down the bowls with ease.
So why would you choose this professional stand mixer? If you are interested in a quicker and more efficient production time, or if you are interested in purchasing a unit because you value top quality, then this is the top of line unit for home use and the beginning of commercial use. This unit combines the power of a commercial unit with the convenience of a smaller size that's perfect for your home kitchen. The internal gears of made of high quality metal which provide this unit with a high running time with little needed for cool down periods. The mechanics are kept simple internally so any repairs, although rare, are quick and inexpensive. KitchenAid did a quality job with this unit and heard what not only industry professionals were demanding from their units, but also what home users who insist on quality expect from their professional stand mixer's.
4.5/5
KitchenAid 7 Qt. Commercial Stand Mixer – $699.99
The KichenAid Commercial series is designed to fulfill the needs of a full production kitchen focused around the bakery and bake shop. These professional stand mixers are hardy, fully functional units designed for the tough demands of strong yeast dough and high gears for fast rotations. This unit provides high-end performance and comes with a lift stand for easy removal. This professional stand mixer also has an impressive 1.3 horsepower engine fed with a direct current (DC) motor.
You want this unit if you are mixing upwards of 4-6 loaves of bread at a time, or mixing up to 14 dozen cookies at one time. For home use, it mows down mixing time and kneads dough so quickly that the standing to rise portion seems to take an eternity by comparison. Top quality internal parts similar to the professional series but with a much more high powered motor and larger volume bowl. Wowza.
4.5/5
Hobart N50 5 Qt. 3 Speed Stand Mixer – $2517.99
The consumer end of the professional stand mixers tend to be dominated by KitchenAid, and for very good reason. They produce the best quality products that are used as an industry standard right from the Classic up to the Commercial line and are used extensively by industry professionals.
So along comes a new challenger in the ring, but in reality the Hobart brand mixer has been used professional for decades. It does not focus on appealing to consumer visual demands and only comes in a beautifully bland grey color. But that's OK! Because not only is it an incredibly power and insanely reliable brand. So while people love to reminisce about how much better quality things were back in the day, the Hobart is a testament to the fact that quality and longevity is still around, just regulated to the commercial sector.
It's rare to see a Hobart available and if you do, they are typically used and passed on by tearful chefs. These units are expensive, but they will literally last you generations. Buy this, and your grand kids will be using this mixer to make yeast breads for their children!
5/5
There you have it. A quick and dirty run down of the stand mixers that we here at the Culinary Cook recommend for anyone in the market to have one. Even if you're not in the market, if you don't have a stand mixer and you love to cook – it's time to get serious! If you are interested in learning more about how to get the most out of your new stand mixer, head over to the Bake Shop and brush up on your Yeast Breads and Quick Breads while you're at it here at the Culinary Cook and learn more!
Please follow and like us: